SWEEPING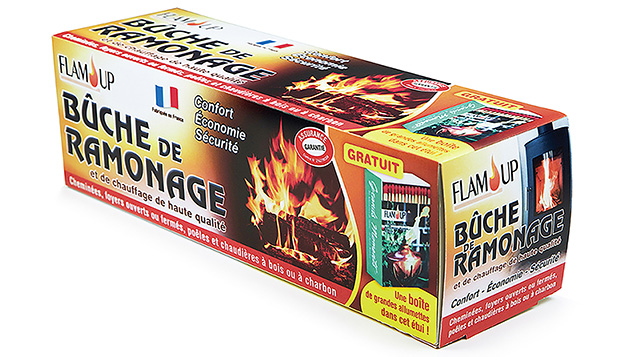 Ref. CLEANING FIRE LOG 1,1 KG
Chimney sweeping log for chimneys, open or closed fireplaces, stoves and boilers for wood or coal. Insurance Guarantee. Made in France
ANTI-SOOT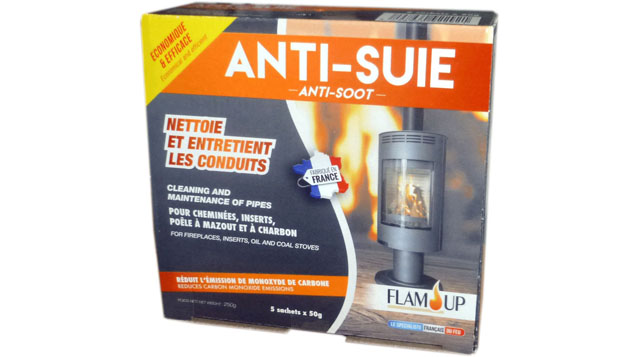 Ref. ANTI-SOOT
Box of 5 sachets. Anti-soot for stoves, fireplaces and inserts. Effective removal of soot. Reduction of carbon dioxide (10 to 20%) and nitrogen oxide (5 to 10%) emissions. Ash reduction. Reduction of fuel consumption (5%).
CLEANER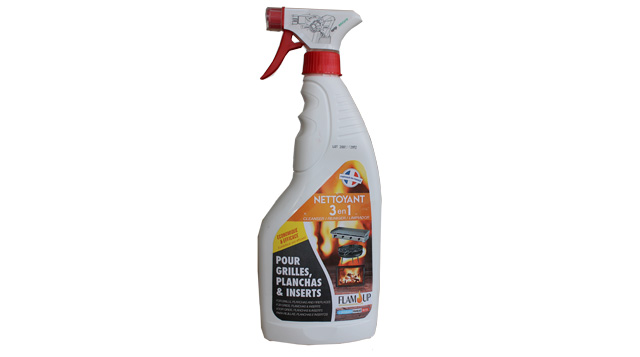 Ref. RENOV' 3 IN 1
Cleaner with 750ml diffuser gun. Also suitable for barbecue bowls, inside windows of ovens and all other places where soot and smoke are deposited (black marks). Stopper with safety closure "ON / OFF".
CLEANER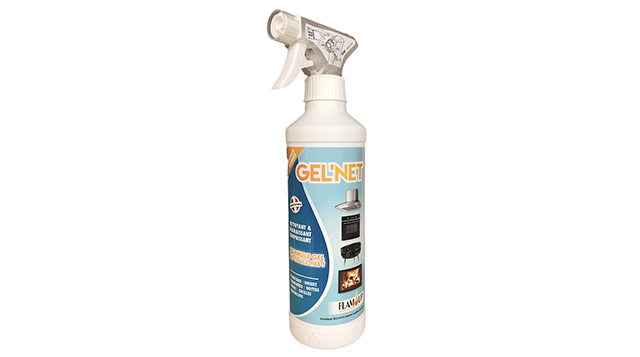 Ref. GEL'NET
Cleansing gel in a 500 ml bottle with a spray. Cleaner and degreaser for planchas, inserts and fireplaces, hoods, grills and barbecues.